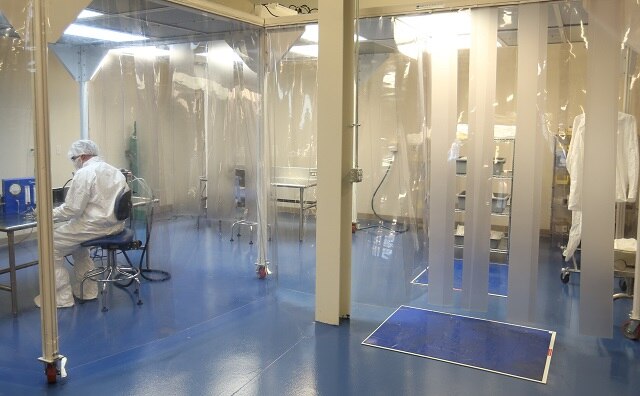 The Clean Room located at our Wallingford, CT facility is ISO 5 and 6 Certified. We can satisfy many levels of clean assembly according to our customers' requirements. You may be interested in our ISO 5 Class 100 area or satisfied with an ISO 6 Class 1,000 area. Our out-of-clean-room assembly area, with clean epoxy floor, is alcohol-clean-wiped. We open opportunities to companies that may not have a clean area or else have one but need more capacity.
Our clean assembly capability may be of interest to these industries:
Aerospace
Laser
Pharmaceutical
Biotechnology
Life Sciences, Medical Device
Analytical Instrumentation and Instruments -- Optics
Nanotechnology
Paint
R&D
---
Have a need that requires use of our clean room?
Let us know how we can put our clean room to work for you. Send us a message to info@albany.swagelok.com.